Many poultry fanciers like the heritage breeds that were placed in the standard of perfection in the 1800s. That got me to thinking. Maybe it would be a good idea to make a chicken carrier that looks like it was made in the Federal period. Maybe Thomas Jefferson carried his chickens in a crate similar to this one.
Here's another look at the carrier. (Fancy carriers sell quicker and for more $$)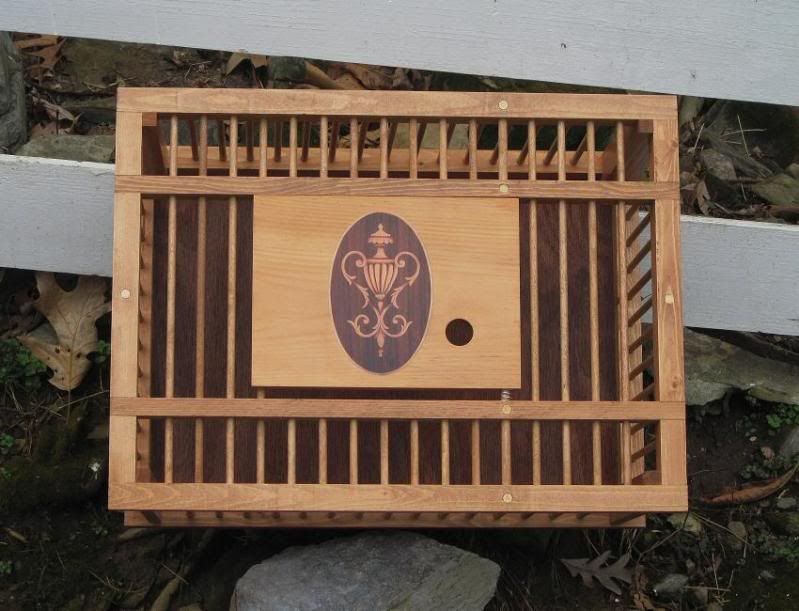 Hey, chicken crates is what I do. Hopefully, I can make a Federal table soon.